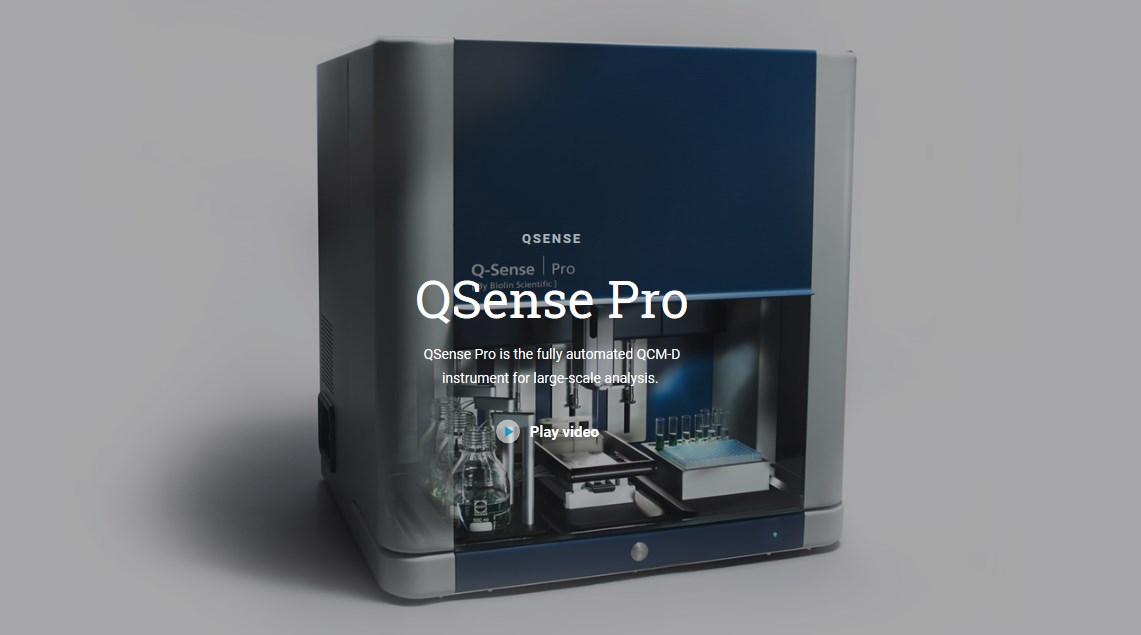 QSense Pro
Fully automated for large-scale analysis
QSense Pro is the most advanced QCM instrument on the market with full
automation enabling enhanced efficiency and reproducibility. You can easily
program your measurements in the software and high precision flow-control
ensures effective sample use.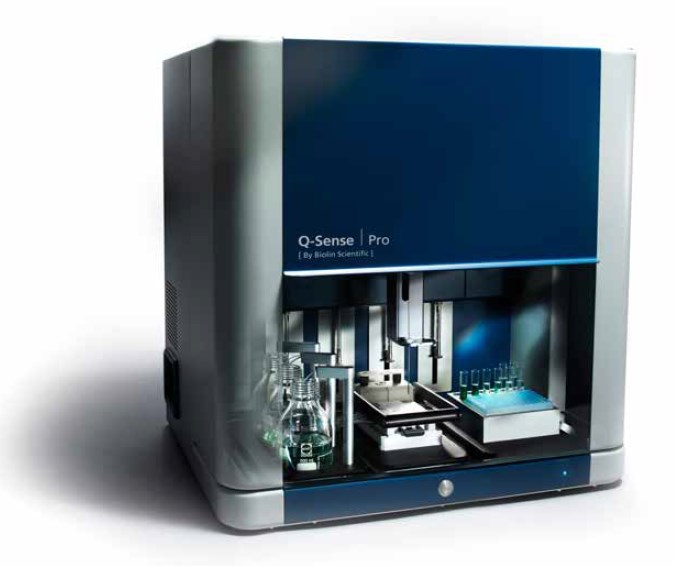 Sense the difference with QSense Pro
Automated measurements
Integrated sample handling and intuitive software.
Preprogramming and full automation allows for
unattended measurements.

High throughput
The 8-sensor module enables 8 measurements to be
programmed in advance which reduces hand-on time
and increases throughput.

Precise sample handling
Sharp sample exchange and a minimum of 50 μl sample
per sensor ensures effective sample use.

High reproducibility
High precision flow-control is ensured by syringe pumps.
Programming of automated mixing, including concentration
gradients of samples, increases reproducibility.

Evaluation of several parameters in parallel
Syringe pumps that run separately enable 4 channels
to be used independently with different samples and
measurement sequencies.

Quantification of film properties
Data collection at high sample rate from 7 harmonics
of the fundamental frequency gives maximum input
for data analysis and quantification of mass, thickness,
viscosity and shear modulus of the adsorbed film.