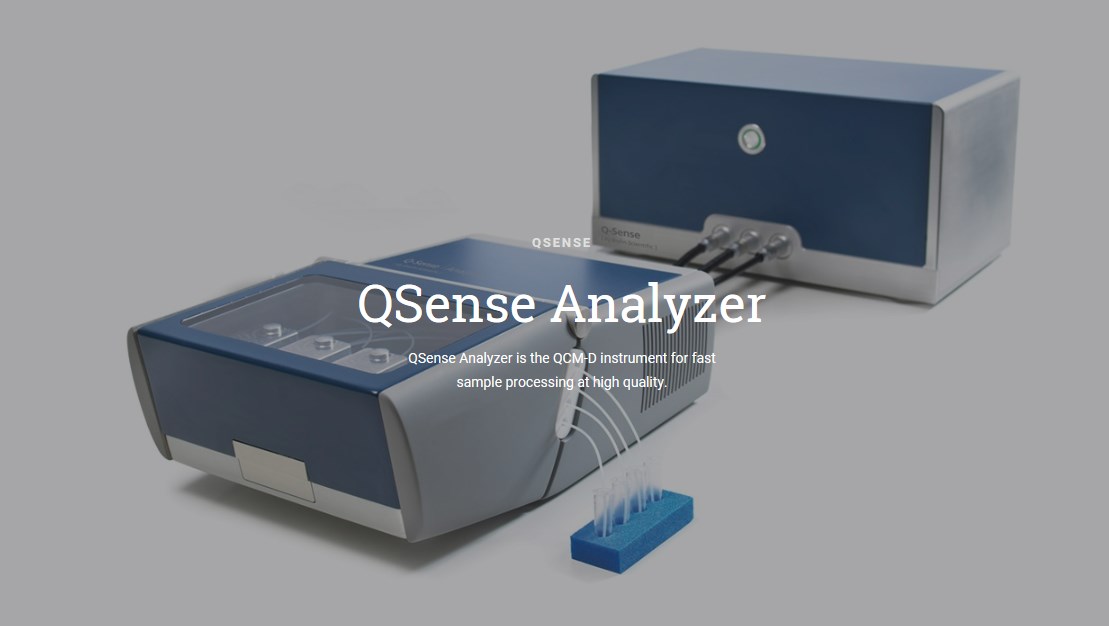 QSense Analyzer
​
For fast sample processing at high quality
QSense Analyzer produces high quality data from four measurements in parallel.
The smart design with four removable flow modules makes it easy to set up
ne
w experiments. QSense Analyzer will quickly become a workhorse in your lab.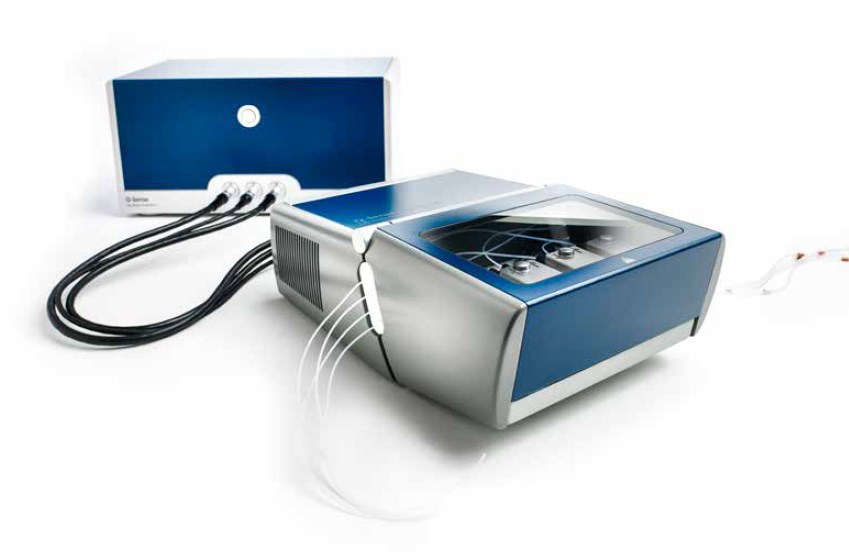 Speed things up with QSense Analyzer
​
Efficient evaluation of parameters
Four measurement modules with separate sample
flow enables evaluation of different substrates and/or
samples in parallel.
​
Facilitated data comparison
All measurements performed in the same experiment
run with equal time sequence which simplifies
comparison between measurements in the data
analysis.
​
Increased throughput
Four measurements in parallel increases through-put
and minimizes hands-on time.
​
Quantification of film properties
Data collection at high sample rate from 7 harmonics
of the fundamental frequency gives maximum input
for data analysis and quantification of mass, thickness,
viscosity and shear modulus of the adsorbed film.